If you cannot read the ChartTiff News below, please click:
http://www.ChartTiff.com/News.htm
| | |
| --- | --- |
| C HART T IFF NEWs | Vol 3_21 |
USGS GeoPDF Topographic Map Update Cycle !

The USGS started releasing their GeoPDF topographic maps in 2009.
2619 quads have already been updated in 2021.

ChartTiff offers all current and historical GeoPDFs in a Geotiff format.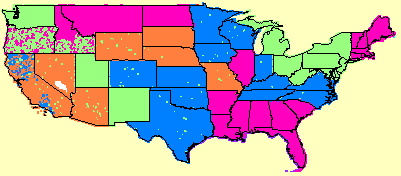 ChartTiff offers USGS GeoPDF Topographic Maps as Geotiff's as
individual quads, custom areas and complete States of individual quads.

ChartTiff offers it's Collarless / Seamless NextGen Geos and Collared NextGen DRGs
in various projections and formats.
For additional information: NextGen Geo About

For NextGen Geo availability and pricing: NextGen Geo Search
New Pricing on ChartTiff Custom Area Elevation Data !

ChartTiff Users can now save over 45% on Custom Area Elevation Data.

Includes:
NEDs (National Elevation Datasets),
DEMs (Digital Elevation Models) and
ChartTiff Contour Sets generated from the 10-Meter NEDs.

For additional information: NEDs DEMs Contours


To view other ChartTiff products, visit:
http://www.ChartTiff.com

To be removed from the ChartTiff Mailing Listing,
simply reply to this email with REMOVE in the Subject line.